Planning and executing the best pricing strategies is an ongoing challenge for many retailers. Expanded product ranges, changing competitor offers, fluctuating supplier costs and frequent promotions create considerable complexity, especially if you are trying to manage price across thousands of products and hundreds of stores on a daily basis.
With our Profimetrics price optimisation solution, we reduce that complexity. We help retailers implement and manage pricing strategies that can be easily evaluated, optimised and adjusted when competitors try and disrupt them.
Through intelligent pricing management and optimisation we can help you:
Ensure that initial prices are in-keeping with pricing strategies
React to competitor price adjustments without violating price architectures and competitive strategies
Maintain a considered approach to multi-jurisdictional and differential pricing
Identify and plan the best promotions (avoiding over-promotion)
Choose the smartest markdowns that maximise sell-through and cash margin (without over discounting)
Benefit from automation – with Profimetrics 80%+ of all pricing decisions can be automated and spreadsheet usage reduced by 15-20%
Reduce manual processes by enabling staff to work by exception
CASE STUDY: Grocer's Margin Improvement
This graph shows the benefits we delivered for one of our clients (a grocer with annual sales of $1.5bn). When we started working together, their gross margins were around 19%. Over a six-year period, we helped them put in place processes and strategies that optimised pricing and promotions using our Profimetrics platform and helped them lift total gross margins to 25% - a 6% uplift.

PRICING LIFECYCLE OPTIMISATION – KEY MODULES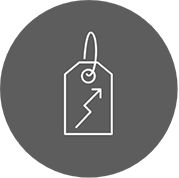 PRICE OPTIMISATION
Optimise pricing strategies and improve margins
Relying on simple, fixed gross margins makes it hard to know if you really have the right price across your locations, especially for new products. Our Pricing Lifecycle Optimisation approach allows you to manage price, promotions and markdowns in one integrated environment. The Profimetrics solution combines science with your business rules to simulate, manage and optimise pricing and get to the right price, in every channel, every day - protecting your margins without destroying price perception.
Our pricing optimisation solution is proven to improve revenue and gross margin by 2-6%.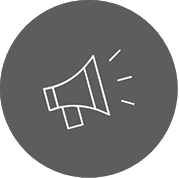 PROMOTIONS OPTIMISATION
Avoid over-promotion and select the best offers
Without a structured approach, margins are easily eroded due to excessive promotions. With Profimetrics, we help you break the cycle of over-promotion by understanding its true effects. In an integrated environment, you can plan, simulate and measure all your promotions to choose the best offers, forecast accurate outcomes and negotiate better deals with suppliers.
Profimetrics customers typically achieve margin and revenue improvements of 2-10% by optimising promotions.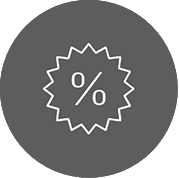 MARKDOWN OPTIMISATION
Optimise markdowns to clear stock profitably
Clearing inventory profitably can be an on-going challenge. Profimetrics helps you create markdowns that maximise sell-through and cash margin within a company-wide approval workflow. Our powerful optimisation engine can recommend the right discount for the right product, in the right channel, at the right time to meet your inventory and profit goals. It allows you to quickly respond to market conditions, meet financial targets and keep assortments relevant whilst considering cross effects such as cannibalisation.
Clients can typically reduce markdown spend by 5-10% by optimising the timing and depth of markdowns.
Find out more about how Profimetrics can help optimise your retail business
Contact us for a complimentary consultation.