With an aggressive plan to triple the number of stores in the next five years, Grupo Mateus is one of the main players in Brazilian food retail. The well-respected retailer of São Luís do Maranhão continues its history of innovation by selecting itim's price optimisation and promotions solutions, to define more customer-centric and focused pricing and promotions, increasing its agility and providing a more assertive pricing image without losing its natural competitiveness, which are the basis for its reputation and growth.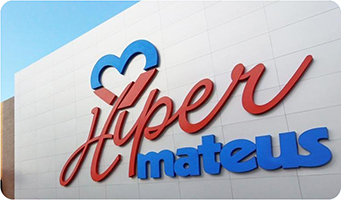 "Through a selective process of pricing solutions and listening to references from several retailers in Brazil, we came to the conclusion that Profimetrics was the solution that could assist us across the different business units and channels we operate in, given the complexity of it," said the president of the Mateus Group, Mr. Ilson Mateus. "We are excited to be partnering with itim to meet our vision for sustained growth, and to structure a state-of-the-art pricing team offering competitive, customer-focused pricing."
"We are honoured to be selected by Grupo Mateus, a company with a history of more than 30 years, whose growth is based on the dedication and passion of a group of admirable people," said Sandra Ribeiro, itim's International CEO. "We could not be more enthusiastic to be part of this journey and contribute with solutions to support Mateus' growth vision."
With more than 22,000 employees, Mateus is considered the largest regional group with 100% Brazilian capital and operates in several segments, namely grocery, wholesale, electronics, furniture, bakery and pharmacy.