The realities of modern retailing make stock management a growing challenge. Changing consumer patterns, shifting trends, and omni-channel expectations are putting increasing pressure on inventory managers, whose natural reactions are often to increase depth of stock holdings to deal with volatility.
Traditional stock management techniques mean that margins are frequently impacted by problems such as:
Overstocking, adding unnecessary cost and overhead
Lost sales and poor customer experience due to stock outs
Manual processes that are often error-prone, inconsistent and inefficient
Our solution is stock optimisation. Our Profimetrics platform combines optimisation techniques and science with your unique business rules to deliver consistent, self-adjusting stock management recommendations that allow users to work by exception.

adding retail value
itim's Profimetrics Stock Optimisation is proven to:
Reduce average stock by 10-20% – by reducing stock imbalances

Increase sales – through reduction in stock-outs and lost sales

Improve availability levels up to 98+% – by having the right product in the right place

Improve efficiency – typically 80%+ of all stock decisions can be automated
STOCK OPTIMISATION SOFTWARE – KEY MODULES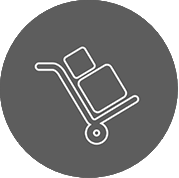 REPLENISHMENT
Optimise stock replenishment with automated recommendations
Profimetrics provides a dynamic approach to managing stock that deals with the realities of modern multi-channel retailing. Using strategic stock policies (based on your stock profile and business goals, not parameters), Profimetrics ensures the optimal replenishment methods and recommendations for each product in each location. This allows you to improve product availability while reducing costs, protecting margins and increasing efficiency.
We have seen a retailer operate with 30% less stock whilst at the same time increasing sales by 1-3% due to better stock distribution using Profimetrics.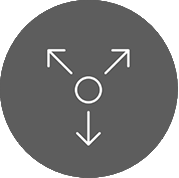 ALLOCATIONS
Improve availability while reducing stock
Profimetrics recommends allocations based on multiple methods (such as plan, forecast, and/or sales history information), allowing you to improve client service levels while reducing waste, markdowns and transfer costs.
Flexible, configurable dashboards and workflows guide users through the decision-making process, alerting them to issues and also allowing the simulation of what-if scenarios.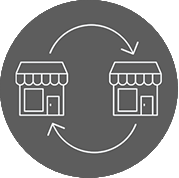 TRANSFERS
Easily balance inventory between stores
Profimetrics makes it easy to transfer and balance inventory between stores so that you can maintain optimum service levels. It helps merchandisers ensure that different product ranges are correctly matched together so they can assemble the perfect display in each store based on its specific demand and customer profile.
With our Stock Transfers module, each store can transfer inventory to another using point-to-point transfer, without the need for a centralised Distribution Centre for handling.
Find out more about how Profimetrics help optimise your retail business
Contact us for a complimentary consultation.